Studio Owner: Michelle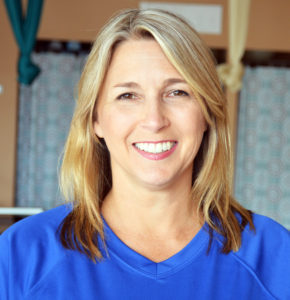 Owner/Teacher Training Director
Michelle's Pilates journey began with finding a way to alleviate back pain caused by scoliosis. She has always loved movement and sports but after years of impact on a misaligned spine, she struggled with pain through her first pregnancy. Pilates was the remedy. With practice, she was soon pain free.
After completing, The Physical Mind certification course in 2001, she began teaching mat classes. She taught classes through her next two pregnancies pain free returning to teach quickly. She studied for years under Lucille. Loving the fun of Pilates as well as the study of movement and anatomy, in 2010 she became a Pilates Method Alliance certified teacher and training director. It is now her full time occupation plus huge passion. Through her own continuing practice and an understanding of the struggles associated with less than perfect anatomy, she has been able to help her clients improve their movement. She encourages you to begin or continue to discover the awareness and freedom of movement Pilates provides.
Various Trainers & Classes available. See full schedule above.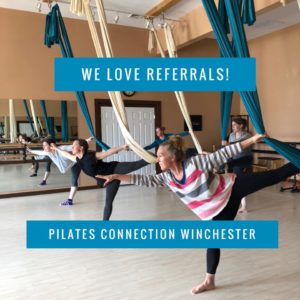 We Love Referrals. Please tell others and share our info with Friends, Family, Co-Workers and Neighbors. Rate us online.